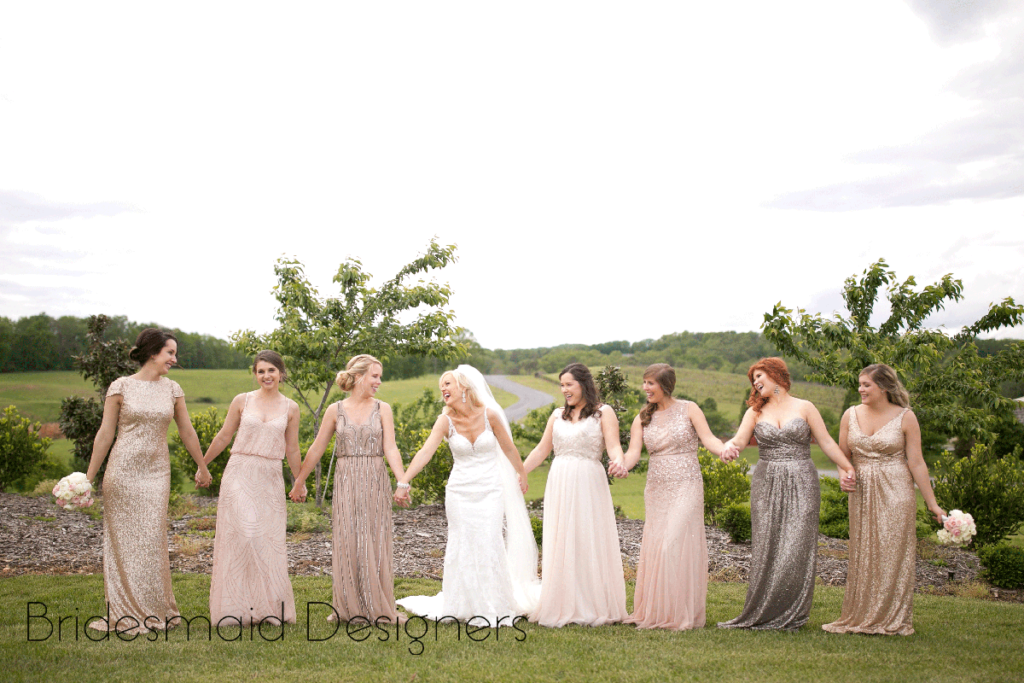 Our extensive collection of bridesmaid dresses is sure to help compliment any bride's vision of her big day.
An appointment is not required for parties of 2 or less. An appointment is always required on Saturday- regardless of party size.
The length of your appointment will be determined by the number in your party.
Bride must be present for an appointment.
Bridesmaid dresses take approximately 12 weeks to arrive once the orders are placed. This may differ from designer to designer.
Alterations services are offered on an appointment only basis, and are an additional cost.