Monica's has been serving the Chattanooga area for over 25 years. Starting as an exclusive ready-to-wear boutique, Monica's began to shift its emphasis into social occasion dresses and completed the transition into the bridal scene in 1995. Our North Chattanooga location houses a full-service bridal salon that emphasizes personalized service from knowledgeable consultants who will guide you through the process of finding the gown of your dreams.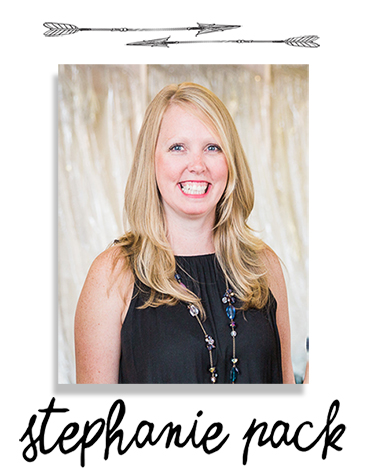 Stephanie has been a face of Monica's since 2001. She applied for the job simply because it sounded fun- never imagining that within months she would decide that this is what would become her lifelong career. Over the past fifteen years she has watched many of her flower girls and debutantes grow into brides, and has been able to play a part in dressing them for many of their big days in life. Stephanie would not consider herself a "fashionista" by any means, and prefers jeans and flip-flops over heels when not at Monica's. She laughingly agrees she'll leave the heels to Allie. If you have had the opportunity to work with her in the store though you will see that she has a true passion for making everyone that walks through the door feel beautiful. She has a teenage son named Braiden who keeps her on her toes and is part of an enormous family, most of which live in the Chattanooga area.
Allie truly grew up in the bridal business, and Monica's has always been a home base for her. Her mom was the seamstress here for over 12 years, and Allie has been hanging around Monica's since she was 10! After graduating from the University of Tennessee with a Retail and Consumer Science degree she went out into the world to get some experience, but jumped at the opportunity to move home and pursue her dream of owning her own shop. The lessons she learned, along with those she picked up from her mom throughout the years have instilled a passion for all things bridal. Helping girls achieve their vision for their big day is her favorite part of the job.  Other favorite things include brunch, champagne and high heels. Her and her husband Josh are the proud parents of their daughter, Noa, and chocolate lab, Annabelle.